About Gene Norden
Gene is a wealth management professional with over 30 years' experience spanning investments, art, real estate, and law. His extensive international experience in the U.S., Russia, and Europe, has enabled him to develop a vast network of elite experts. With a global outlook and acute cultural sensitivity fostered from extensive world travel, Gene is the consummate international businessman, fluent in four languages and with vast experience facilitating international ventures. Based in New York, Gene is currently a Senior Counselor at Linden Global Strategies (LGS), a highly selective, private wealth management firm providing bespoke investment advisory services to the global elite. Informed by a global network of leading industry professionals, LGS provides holistic wealth management strategies for the world's highest net worth individuals and families. Gene received his Bachelor of Arts from Wesleyan University, followed by a J.D. from The Duke University School of Law. He earned his M.B.A. with a concentration in Finance at the University of Chicago Graduate School of Business and was awarded a place on the Dean's Honor List. He began his career in 1987 as an attorney at world-leading global law firm, Baker & McKenzie, working on extensive commercial transactions and acquisitions within the Corporate and Real Estate Departments.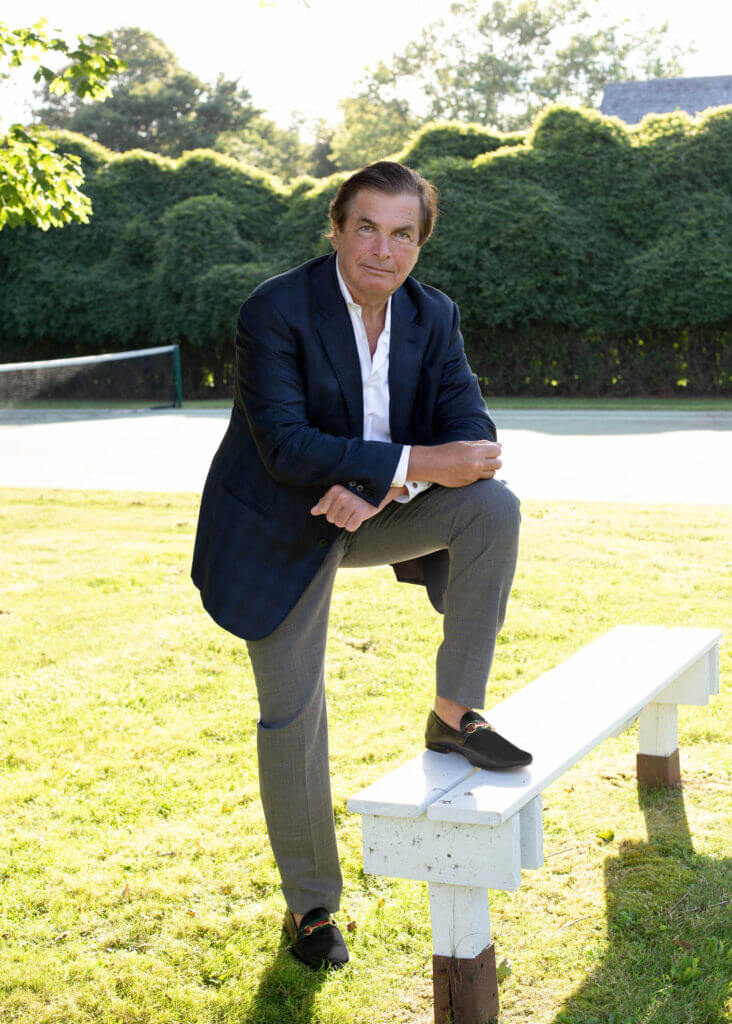 In 1990, Gene became Legal and Marketing Director at Perestroika Joint Venture, which was the most successful U.S.-Russian real estate joint venture. There he led on all legal matters, marketing, and business development and established a wide network of elite international contacts, skilfully navigating a complex, ever-changing political landscape to further the real estate expansion of multinational companies throughout Moscow.
On his return to the U.S., Gene became President of Telcontel/Volta Corporation where he led a period of astounding growth, tripling sales over 5 years. Spearheading an important American manufacturer of industrial power systems for over a decade, he developed highly successful, strategic relationships with counterparts in China and worked with multibillion-dollar corporate clients including Tyco International and Siemens.
Thirteen years ago, Gene entered the field of wealth management. In 2007 he joined the prestigious financial advisory firm Bernstein Global Wealth Management as Vice President, advising high net worth individuals and families on investment strategies. He then counseled and represented clients for 6 years as an attorney at bespoke legal firm Danziger, Danziger & Muro, LLP., a globally renowned firm specializing in art law. In 2014 Gene became Director of Trusts and Estates at Bonhams, one of the world's oldest and most prestigious auction houses, founded in London over three centuries ago. At Bonhams, Gene combined his art connoisseurship with his extensive international business acumen to further develop his relationships with leading attorneys and financial advisors, simultaneously providing exceptional services to an elite clientele, strategizing to maximize sales prices achieved on global collections.
Between 2016 and 2018, Gene was entrusted by his esteemed international and U.S. clients to expand his services on their behalf from the art world to real estate. A licensed New York real estate broker, Gene capitalized on his knowledge across arts, law, and property, to acquire and dispose of properties as well as manage the sale of extensive collections to auction houses for high net worth individuals, utilizing his considerable language skills, including fluency in French, Russian and Polish, with a working knowledge of German, to coordinate international deals
Alongside his professional career, Gene is an esteemed member of the Society of Trust and Estate Practitioners and is also a distinguished member of the Metropolitan Museum of Art's Planned Giving Professional Advisory Council as well as sitting on the Museum of Modern Art Planned Giving Advisory Committee.